Buy Unstitched Cambric Suit by Saroni Online by Bannu Wooden Mills.
A glimpse of floral paradise is captured by an embroidered fence.
Digitally Printed
Front And Back Cambric Shirt
Digitally Printed Chiffon Dupatta
Digitally Printed Trouser Fully Embroidered Borders, Sleeves And Trouser
Buy Unstitched Cambric Suit by Saroni Online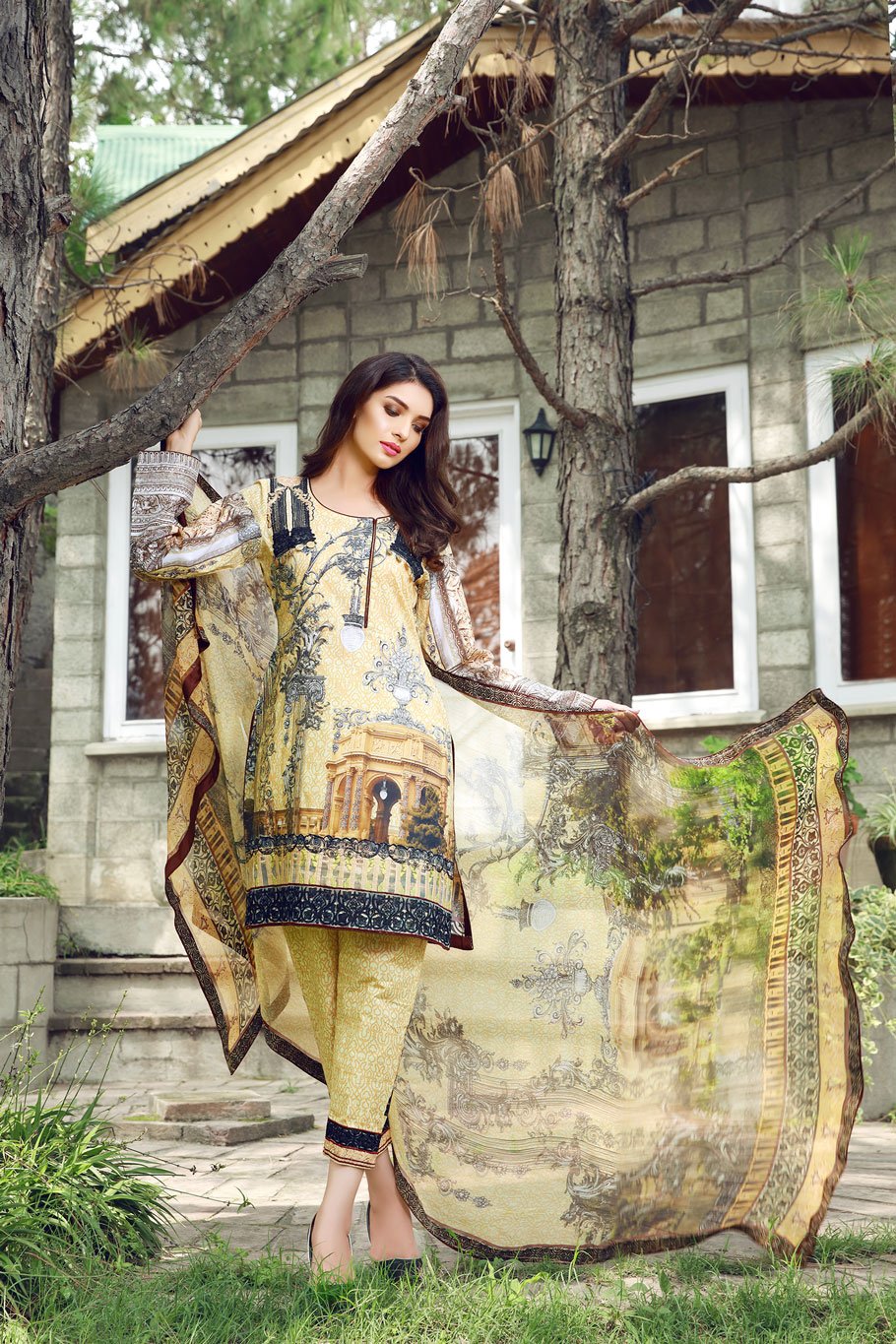 Pakistani Dresses You May Also Like to Buy Online:
Saroni Online
Saroni. We take pride in developing the finest quality fabric, and upon that is the vision of innovative and competitive designs.
Devoted to online sales, taking its inspiration from culture and nature, Saroni is patronage for women who appreciate the power of symbolism and are inspired by the desire to define their own limits.