Embroidered Unstitched Suit by Elan Winter Collection. This Dress By Elan has Digital Printed Silk Dupatta 2.50m, Digital Printed Grip Silk Shirt Front 1.33 m, Digital Printed Grip, Silk Shirt Back 1.33 m, Digital Printed Grip Silk Sleeves 0.70m, Embroidered Silk Sleeves trim 1.05 m, Embroidered Trouser Patch 2 pc and Printed Raw Silk Trouser 2.50m
Description:
Embroidered Unstitched Suit by Elan Winter Collection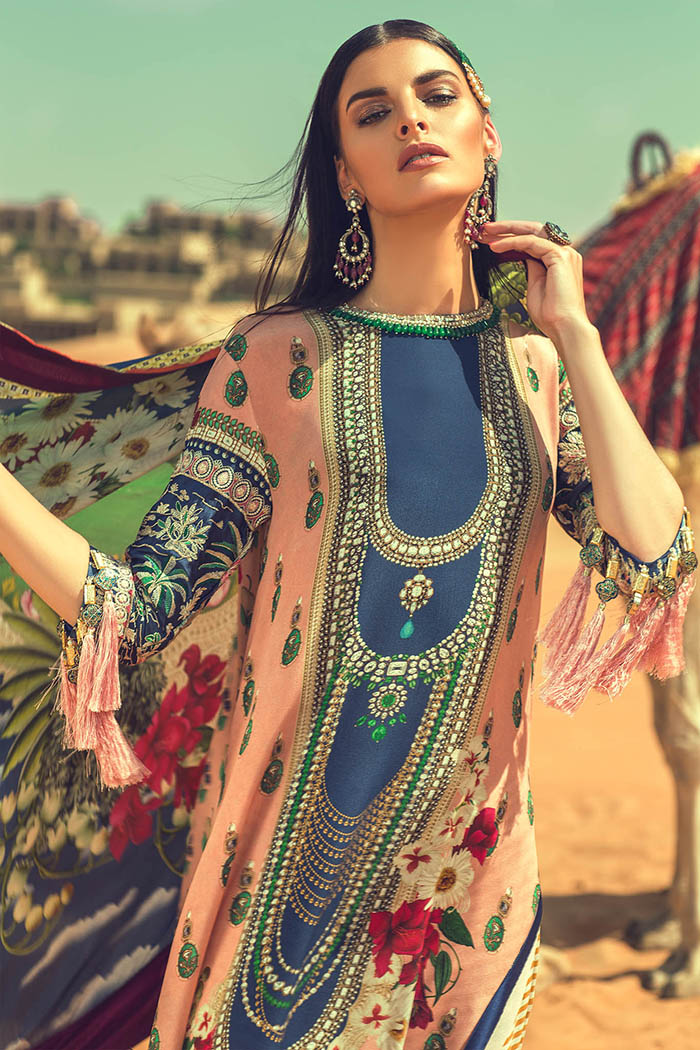 Fabric Type: grip
Price: 10,999/-
Pakistani Dresses You May Also Like to Buy Online:
Elan Clothing:
ÉLAN is synonymous with elegance, opulence, and luxury.
Established in 2006, the fashion powerhouse earned early success because of its intricately detailed and luxurious evening and bridal wear and tastefully body-conscious silhouettes.
In addition to its couture, ÉLAN also produces a coveted luxury prêt-a-porter line which is highly anticipated every month for its exquisite aesthetics and design details.
ÉLAN Lawn is the brand's wildly successful seasonal unstitched printed fabric collection, first launched in 2012 and quickly became a summer must-have.
Recently added to the portfolio is ÉLAN Vital, a casual avant-garde ready-to-wear diffusion line.
With regularly updated designs, this line is very successful with cosmopolitan women who do not want to compromise on elegance or quality in their daily wear.
Khadijah Shah is the creative force behind the label ÉLAN— a brand that has over the years cemented a place amongst Pakistan's leading Fashion Couture Houses.