Winter and winter clothes collection goes hand in hand. As the winter is here, so are the beautiful collections by our amazing designers and brands.
We have a wide range of designers and clothing brands that come up with a huge range of winter collections every season and this winter is no different.
We have also witnessed a huge improvement in clothing, fabric, designs, prints and embroidered work on clothes over the year.
This year's collection is surely better than any previous collection.
The price range is so vast this winter season that anyone can afford a designer Pakistani winter dress this season.
Moreover, the designs are just over the moon beautiful and prints are ravishing. The embroidered collection carries a certain aura of grace and beauty with it.
The collection range as vast as it gets. It has appropriate dresses for everyone and all age groups. It has clothes for university girls and office girls.
They stay at home for formal winter events, office meetings as well as casual and formal dinners, and hangouts.
We saw the whole collection and were quite impressed by it and all the dresses the designers and creators and brands have come up with.
We have seen dresses of Khaddar and its different types in there. We also saw such beautiful linen and cotton slab clothing as well.
Moreover, we came across elegant dresses in jacquard print which is just too gorgeous to ignore.
So we decided to make a post about it for you and provide you with a selection of our favorite winter dresses that we deem must by this winter season.
Let's have a look at these clothes and tell us, aren't they beautiful.
Stitched Linen Shirt by Nishat Linen
This beautiful Nishat linen stitched winter shirt is a must-buy this winter season. This shirt has beautiful print along the neckline and borders.
This shirt has an open front and flowing sleeves. This shirt would look perfect for a casual outing or a day at the office.
Price: 2690
Buy Here: https://nishatlinen.com/pk/pw19-131.html
Formal Stitched Suit by Alkaram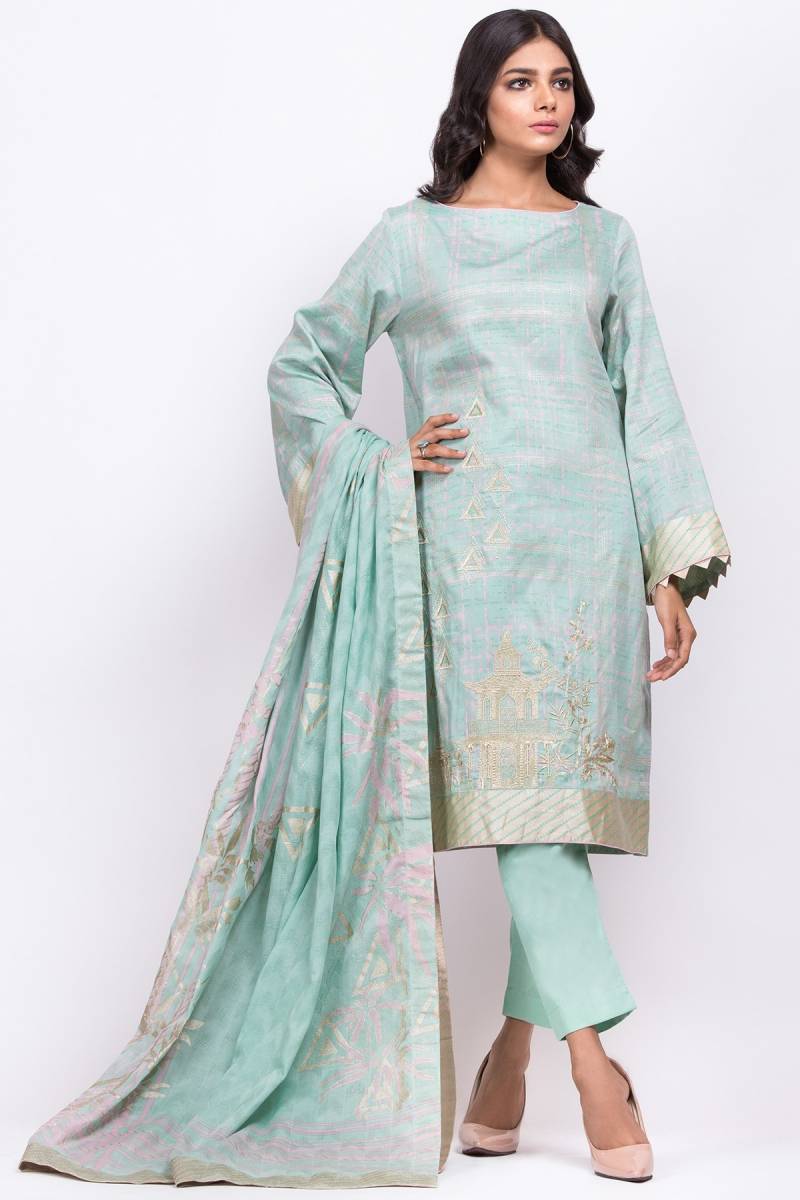 This formal winter dress has light blue and gray shading.
This stitched Alkaram dress has gold embroidery and jacquard printing on the shirt and dupatta while paired with straight pants.
This dress makes you look elegant and graceful. This dress will go perfect for the sophisticated and decent look you need at a formal event.
Price: 5990
Buy Here: https://www.alkaramstudio.com/catalog/product/view/id/23528/s/3-piece-formal-embroidered-cotton-satin-suit/category/3/
Designer Unstitched Suit by Khaadi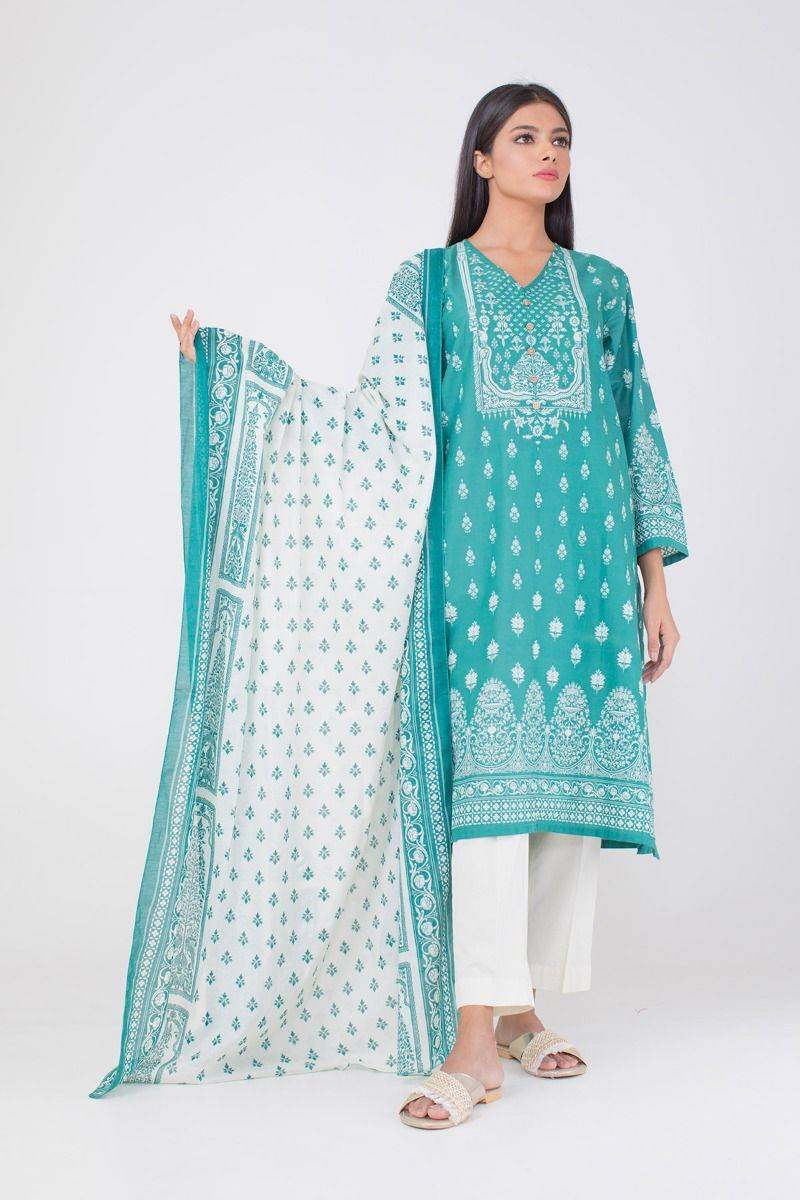 This beautiful green dress in linen is so eye-catching.
It has a printed green stitched shirt with a round neck and full length and it comes with a 2.5 meters long dupatta with beautiful print on it by Khaadi.
Price: 2138
Buy Here: https://www.khaadi.com/pk/kdp194129-green.html
Embroidered Suit by Zeen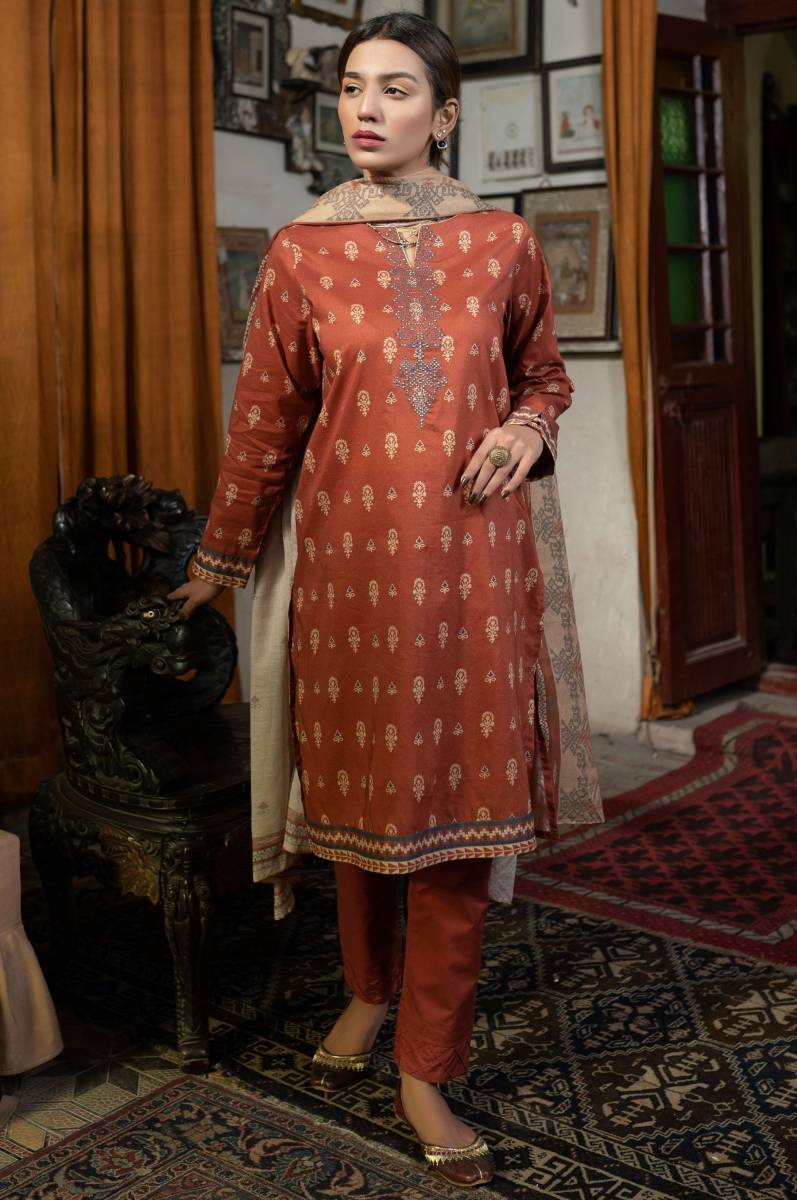 Buy this gorgeous dress having embroidered ready to wear the shirt in rust color by Zeen woman.
This dress is paired with dyed cambric trousers and a printed dupatta.
Price: 5590
Buy Here: https://www.zeenwoman.com/pk/wl396007-rust-stitched-3-piece-embroidered-cambric
Pret Wear by Warda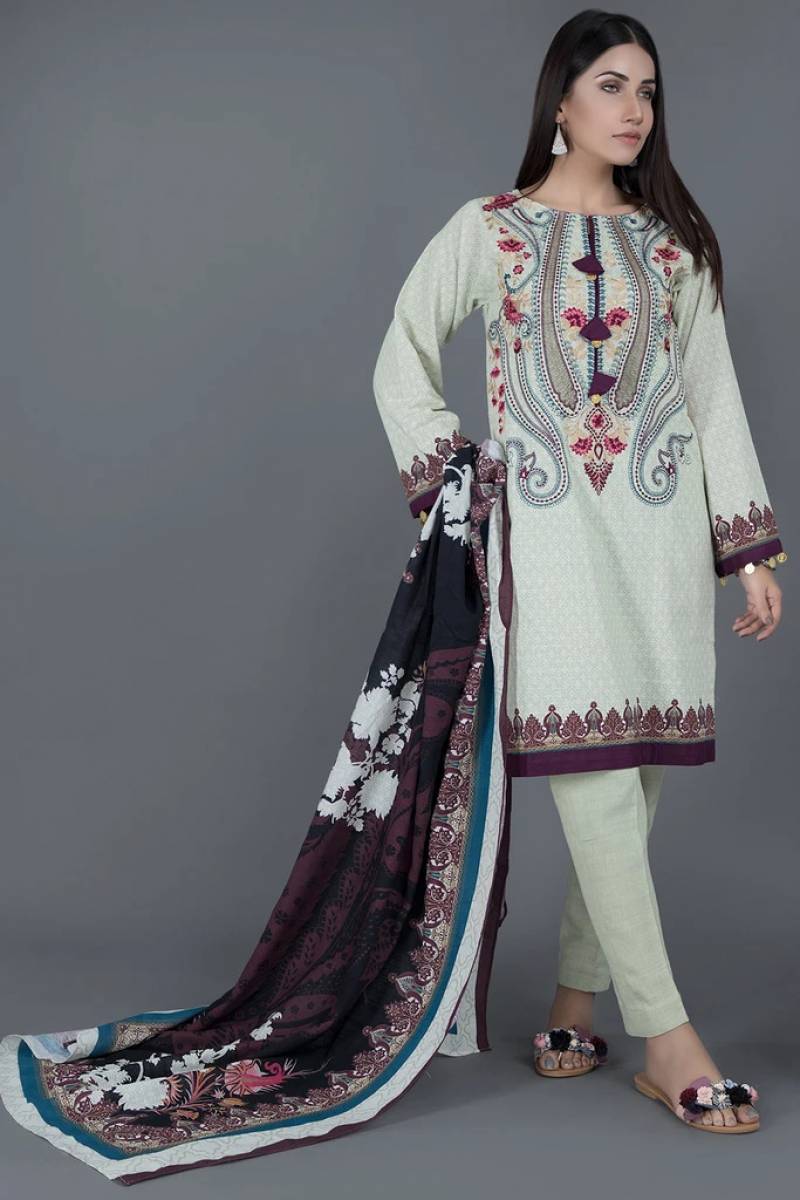 This beautiful dress by Warda is a must-dry dress this winter season.
This elegant dress has a white khaddar shirt with black thread embroidery on the front.
It comes with a beautiful printed dupatta.
Price: 3396
Buy Here: https://www.warda.com.pk/collections/winter-19-pret-embroidered-shirt-with-dupatta/products/lw18619?variant=30708583825482
Velvet Suit by Gul Ahmed
This graceful and regal dress by Gul Ahmed is so beautiful that it won our hearts at first look.
This dress has a viscose shirt with beautiful embroidery all over it and comes with yellowish gold dyed trousers.
This dress is paired up with a beautiful printed velvet shawl.
A gorgeous dress that has the ability to make you look regal, stylish at the same time, you must slay in this dress.
Price: 8990
Buy Here: https://www.gulahmedshop.com/3pc-embroidered-velvet-suit-mv-24
Black Suit for Women by Elan
This beautiful stitched winter dress by elan is one of the must-haves this season.
This dress has heavily embroidery and button-down shirt with black trousers to complete the monochrome look.
Price: 16250
Buy Here: https://elan.pk/collections/vital-1/products/onix-ev-180501?variant=16892839460935
Cambric Suit by Junaid Jamshed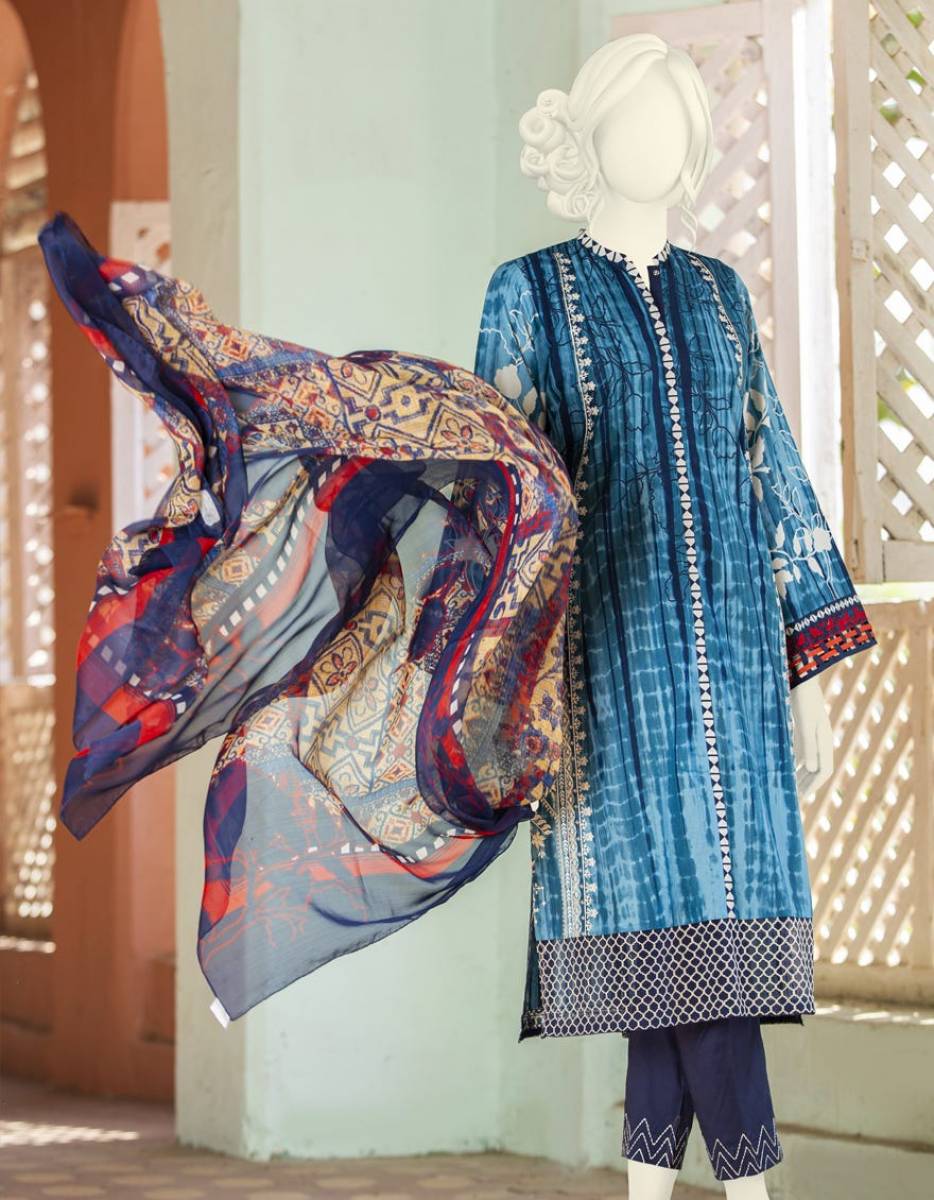 This beautiful dress has an embroidered neckline on a shirt made of cambric fabric.
This dress comes with darker shaded trousers with embroidered borders and a printed chiffon dupatta.
A signature New Year dress by Junaid Jamshed.
Price: 3990
Buy Here: https://www.junaidjamshed.com/jjls-w-jw-19-1071-fb-cypress.html
Kurta by Sapphire
Buy this jade green winter dress by Sapphire this year to rock the look.
This dress has a jacquard embroidered ready-to-wear shirt paired with textured trousers.
Price: 3367
Buy Here: https://pk.sapphireonline.pk/collections/classic-vol-8/products/everlasting-traditions
Digital Printed Unstitched Suit by Zellbury
This rose pink zellbury dress is so pretty and charming that you get attracted to it at the first go.
This dress has digital printing on a shirt and comes with plain trousers.
Price: 1390
Buy Here: https://www.zellbury.com/shirt-shalwar-turkish-rose-pink-viscose.html
Unstitched Cambric Suit by Bonzana Satrangi
This dress by Bonanza Satrangi is so elegant and decent; the color scheme is so soothing that it can't be ignored.
This dress has a white earthed purple printed shirt with an embroidered neckline paired with chiffon printed dupatta with crystal work.
Price: 3696
Buy Here: https://www.bonanzasatrangi.com/pk/bssk92p017-l-purple-l-purple-cambric-suit
Woven Shirt by Maria B
Buy this Maria B linen collection dress having linen woven shirt with jacquard printing and embroidery.
This dress has linen printed trousers and shawl that is handwoven.
Price: 8250
Buy Here: https://www.mariab.pk/unstitched-linen-dl-704-off-white.html
Kayseria Printed Suit
Buy this graceful pearl printed shirt having the long length and beautiful pearl printing and embroidered work all over it.
This dress is navy blue and is made of gorgeous cotton silk.
Price: 3843
Buy Here: https://www.kayseria.com/stitched/casual-pret/winter-19/pherin
Lovely, aren't they?
Isn't this collection beautiful and these dresses a must-buy without a doubt?
We totally loved it and adding these elegant winter dresses to our winter collection.
Because we totally want to rock our winter look this year, if you also want to enjoy your winter to the fullest and look amazing, then do not wait and order your favorite must-buy winter dresses now.
We have named each dress's brand and designer and added the price and link to each dress.
Now you just have to click and place an order.