Summary:
Fabric: Chiffon
Color: Mint
Price: 95000
A beautiful Pakistani wedding dress by Cartes by Pasho in mint green color. This dress is inclusive of a embroidered and adorned tailed maxi with belarusian styled castle.
Description:
Beautiful and ravishing mint green Pakistani wedding dress by Cartes by Pasho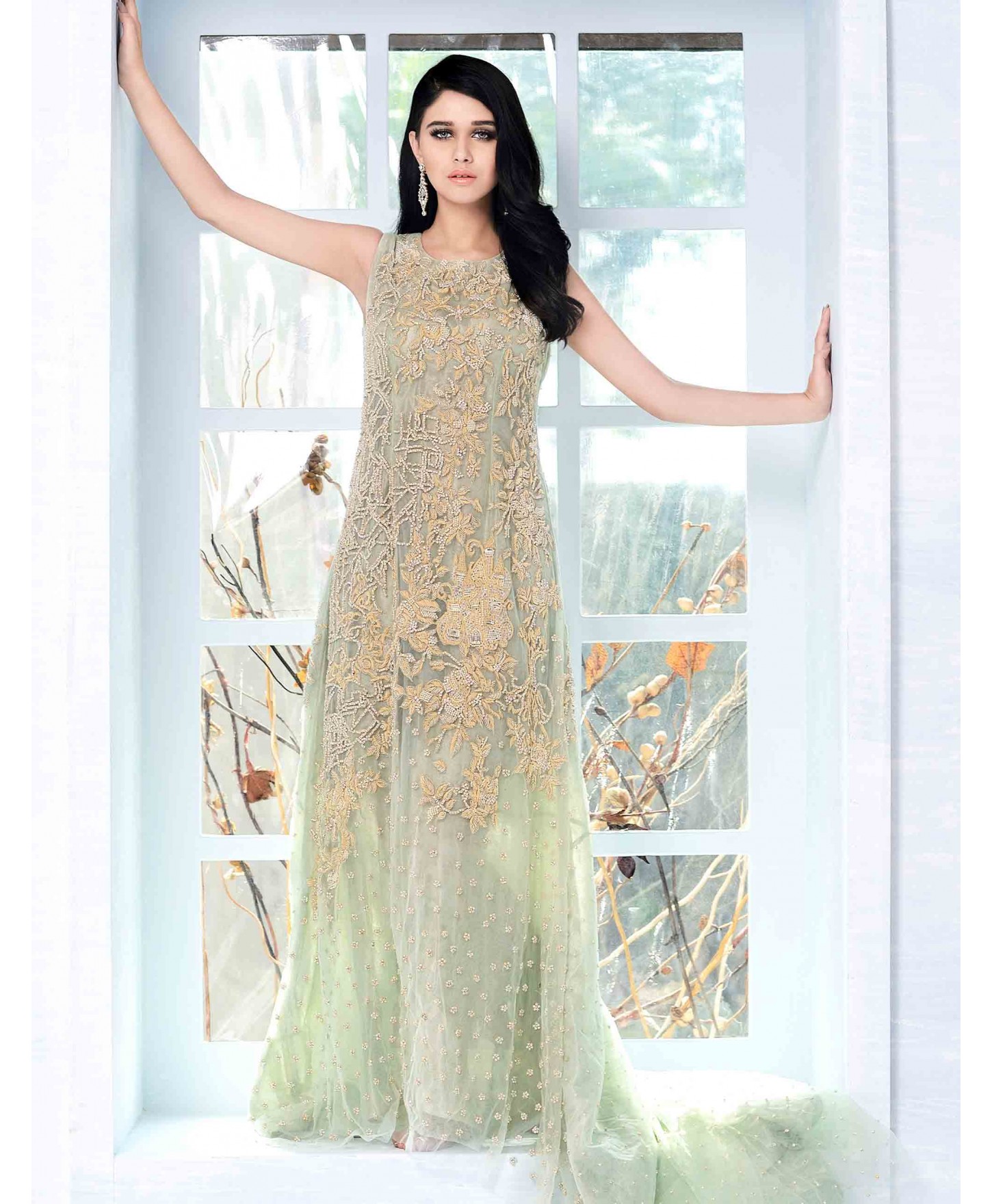 Net dress with a 3 foot tail. The dress has a fully handworked front and back with a spray on the tail. The dress has Belarusian styled castle which give it an element of interest. While, this ravishing Pakistani wedding dress by Cartes by Pasho costs only 95000Pkr.
Pakistani Dresses Online You May Also Like to Buy Online:
A few friends have come together through this brand to find solutions for the Asian women's wardrobe which are not only in line with the modern aesthetic but also on their wallets 4 years ago! Focus at the time was to make available affordable pretty with nice simple cutlines. The brand had continuously maintained its focus on elegance and subtle cuts. Over time, it has incorporated a lot of hand embroideries to bring back the contribution of the local artisan in a modern light.
Soon, the team realized that its forte was actually developing new techniques in handwork which is when the brand launched its formals and has very successfully developed a name in this segment has well. The brand maintains its focus on subtlety yet incorporates the bling into its formals and hence the brand is synonymous with creating pieces that sparkle and shine.
Also, Crates by Pasho clothing can easily be bought online. Besides, the Crates by Pasho 's brand gives the free delivery all over the world.