Summary:
Fabric: Cotton net
Color: Black
Price:13500
Buy this elegant Pakistani embroidery dress by Annus Abrar. Also, its a three piece traditional dress. Besides, it comes with straight shirt and pants. While a dual colored dupatta complete the look.
Description:
Beautiful and regal three piece black Pakistani embroidery dress by Annus Abrar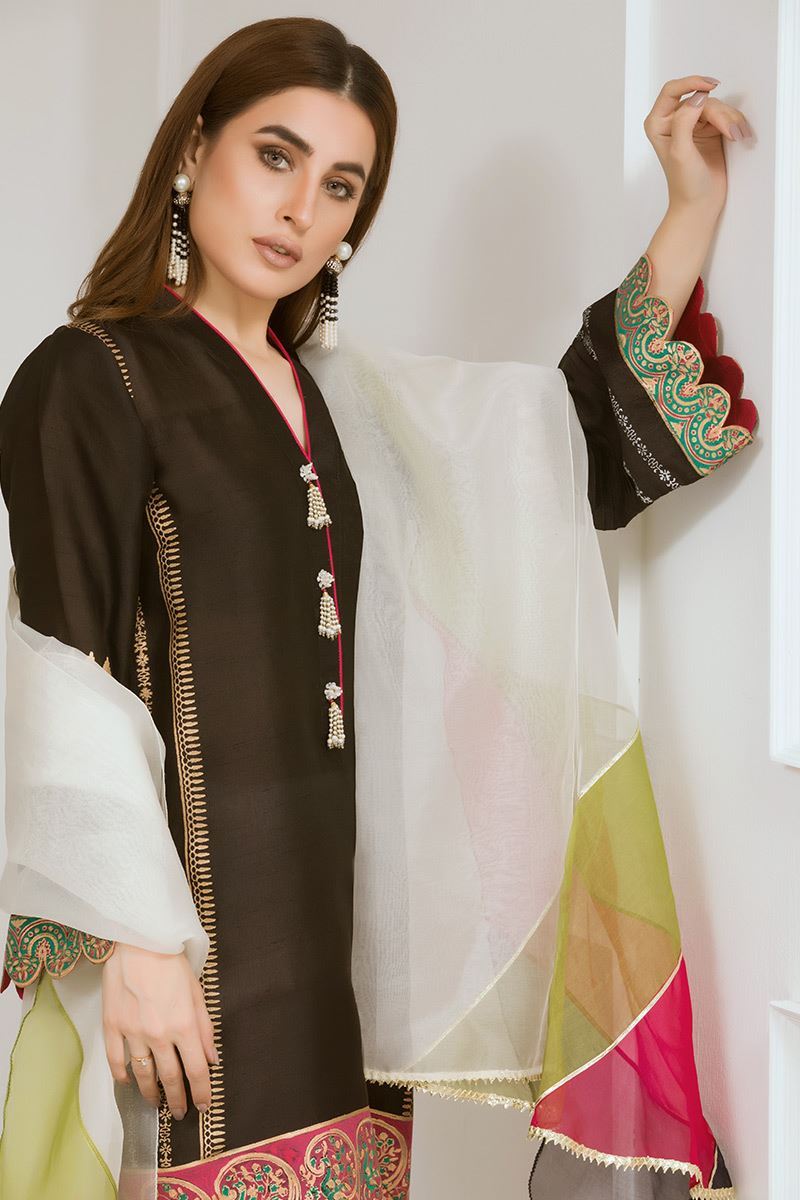 For the modern diva in you. This trend inspiring straight pure raw silk kurta  "Noir Night" is brought to life with juxtaposition of block prints and handmade tassels. The color blocked dupatta adds a twist making this piece a head turner.. While this dress cost only 13500 Pkr/.
Pakistani Dresses Online You May Also Like to Buy Online:
Annus Abrar is a Karachi based design studio. Also, Curated by Annus Abrar as a designer, who hails from the same city, the designs help you define the festive side of you and continue to reflect your edginess and individuality – even when you are surrounded by the noise of panache.
Structure and Nature…Line and Form…Control and Abandon…the pull between these opposing notions is at the heart of "Annus Abrar" as a brand. While, the name Annus Abrar is bursting with oomph. Besides, promising to broaden and deepen your involvement with contemporary way of luxury.
Besides, services to the customers are exemplary. He provides heed to customer's choice and request. And produce from best of her skills the unique and updated attire.
While you can also place orders online. Online service is available all over Pakistan.